FEGLI Claim for Death Benefits
If you die while still covered by your FEGLI life insurance, your designated beneficiary or beneficiaries need to file a FEGLI claim for death benefits.
They will need to file the claim with your employing office, which will forward the claims to FEGLI for death benefits (Office of Federal Employees' Group Life Insurance), which is the division of MetLife that handles FEGLI death claims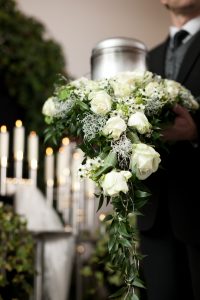 OFEGLI will only pay the death benefits if it has received all the required forms and supporting documentation. Each claimant has to file separate claim forms and supporting documentation. This includes:
Form FE-6, which is the Claim for Death Benefits form;
– Certified copy of the death certificate or other eligible proof of death; and
– Certification by your employing office (for claims by beneficiaries of current federal employees), or by the OPM Retirement Operations Center in case of retirees or compensationers.
Procedure For Filing a FEGLI Claim for Death Benefits
After your death, your family, lawyer or someone who is handling issues related to your death will notify your employing agency of the same. The employing office will then provide a copy of form FE-6 to each eligible claimant. Note that this does not mean approval of the FEGLI claim for death benefits – that process is handled solely by OFEGLI.
Each claimant will fill up and submit FE-6 back to the employing office. Your employing office will the forward all the claim forms, along with the Agency Certification of Insurance Status (SF 2821), beneficiary designations, assignments, court orders, election forms and other relevant documents to OFEGLI.
For annuitants and compensations, the intimation of death should go to OPM, which will then send the FE-6 to the person who provided them with the intimation. Each claimant must then send the completed claim form directly to OFEGLI. Do not send it back to OPM. For its part, OPM will likewise directly send the certification of coverage and other supporting documents directly to OFEGLI.