FEGLI Eligibility For Children
Federal employees are themselves automatically enrolled into the FEGLI life insurance program, but their family members are not. You can elect to include coverage for your spouse and children through FEGLI Option C.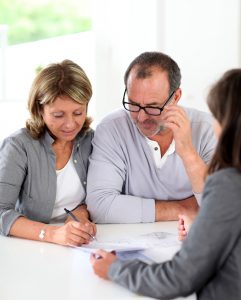 Through Option C, you can opt for 1, 2, 3, 4, or 5 multiples of coverage for your spouse and children, with each multiple being equal to $5,000 for a spouse and $2,500 for each eligible dependent child.
As far as children are concerned, the critical eligibility criterion is that they should be under age 22 and unmarried. The sole exception to this requirement is when a child is a dependent even after age 22 because of a physical or mental disability that must have existed before age 22.
Dependent Children Eligible For FEGLI Coverage 
As far as FEGLI is concerned, the dependent children who may be eligible for coverage are as follows:
– A child born within or outside of marriage;
– A recognized natural child, including those born out of wedlock;
– A legally adopted child; and
– Foster or step-children who live in your residence under a traditional parent-child relationship.
Note that a recognized natural child is one born outside of marriage whom you have acknowledged as being your child through a paternity test, court-ordered child support, a certified copy of the public record of birth, etc.
In the absence of any such documents while filing a claim, OFEGLI may also consider other evidence such as the child being named as a dependent on income tax returns.
Also note that both adopted children and children born within the marriage are eligible for coverage as long as they are under age 22 and unmarried, irrespective of whether they live with you and are financially dependent on you.
If a child under 22 gets married, the coverage will be terminated. If the marriage ends and the child is still under age 22, the child is once again eligible for coverage.
Stepchildren and foster children must have a traditional parent-child relationship with you to be eligible for coverage. This means you must have parental authority, responsibility, and control over the child, and should be making decisions about the child's education and medical care.